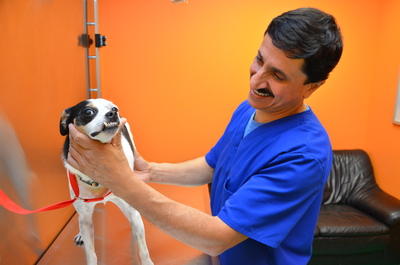 A veterinary clinic is really important for an individual that has a pet at their house. A veterinary hospital does a lot when it comes to get your pet treated when they are ill. Choosing a good veterinary hospital in Chantilly VA is also as important task as choosing a right pet.
In fact, it is always a good idea to choose the animal hospital at the very moment when you first think to purchase a new pet for you. By this way, you can make sure you will have a reliable place to take your pet in case of a sudden emergency. By choosing a veterinary clinic in Chantilly or Ashburn VA area prior to purchasing your pet, you can also get rid of the added stress of picking the right animal hospital during an emergency. Mentioned below are some of the most important reasons you need to keep in mind when selecting the right veterinary clinic for your pet.
Check the Time of Availability:
When choosing the veterinary clinic in Chantilly VA area, you should always check their time of availability. You need to make sure to check their regular office hours and to make sure that the office hours are compatible with your work schedule. By this way, you can make sure that you can take your pet to the nearest veterinary hospital without compromising with your work. Also, it is important to find out who will be in charge of the hospital and will take care of your pet when the veterinarian is not available.
Check The Professionalism of The Staffs:
Veterinary hospitals are not like regular hospitals for human beings. Instead of bing treated like a human being, animals are treated in veterinary hospital and an animal always require some extra attention and care. Therefore, the attitude of the staffs of the veterinary hospital is very much important thing to check when choosing the animal hospital. You should notice how staffs treat the animals in their hospital and if you are not satisfied with their attitude, never hesitate to move on and find a new one.
Whether They Provide Emergency Service?
Pets are not like the human beings and they cannot always express their abnormalities. It is up to you how you understand your pet and take care of them. There are times when an emergency situation arrives and you understand that it's time to take your pet to the animal hospital. Therefore, you need to make sure that the vet clinic in Chantilly or Ashburn VA should have adequate arrangements for emergency pet care. This is something that you need to check on the very first time when you first arrive in the animal hospital since not all hospitals offer emergency service, especially when their office hours are over.
Fees and Payments:
Last but not the least; you should be clear about the payment procedures of the veterinary hospital. Ask the hospital authority about what types of payment the hospital accepts.