It's the simplest way to keep your pet and others safe from disease and illness
Posted on August the 15th, 2018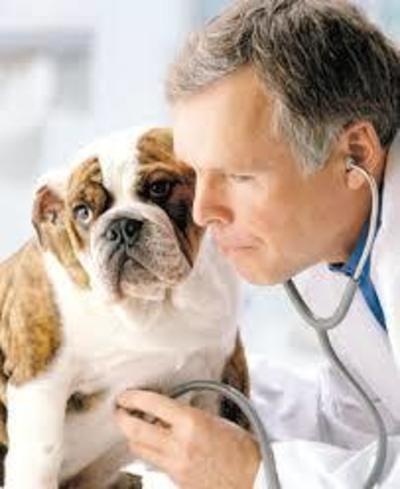 According to the Centers for Disease Control and Prevention, August is National Immunization Awareness Month (NIAM)! While the campaign was intended for humans, it's every bit as applicable to our pets. Immunization, also known as vaccination, is key to their well being: why? Well, it's the simplest way to prevent diseases, such as parvo, that can be contracted while you're out on a walk with your dog if they come into contact with an infected dog or even that dog's feces! You may be thinking, "What about cats?" Some especially deadly viruses such as Feline Panleukopenia Virus can stay in an environment for years, so it's imperative that they get their vaccines too. Don't forget about exotics and small mammals like ferrets. Virginia law does require that all ferrets receive a rabies vaccination, so you are not only keeping your pets safe but obeying the law as well.
The preventative effects of vaccines ultimately save you both heartache and money. First, you don't have to see your pet ill and suffering because of it. As for your wallet, you'll avoid treatments that might empty it. When you evaluate just those two benefits there's no reason not to vaccinate your pets, but you can also consider the public good you'll be doing. Keeping your pets vaccinated means they won't be spreading infectious diseases before you realize they've contracted them, whether through their waste or interactions with others.
So, which vaccines do you need to give your pets? Pet MD features schedules for both dog and cat vaccinations and you can find vaccination information for exotics on the MSD Manual website. Pet rodents don't receive vaccinations, nor do reptiles or birds. However, as mentioned above, ferrets do need to receive a rabies vaccine. Consult your veterinary care team if you're unsure whether or not your pet is due for any immunizations.
Speaking of, how can you stay on top of immunizations for your pets? Many veterinary offices offer reminders when your pet is receiving services and the same is true of NOVA Pets with our additional reminder services through Pet Desk—but we also go one step further by offering NOVA Pets Wellness Plans. Each plan includes wellness exams, vaccinations, worm prevention treatment, and more! Take a look at the current plans offered to determine which is best for you and your furry friend. If you have any questions about your pets, do not hesitate to contact your veterinarian in order to stay on top of your pets health and wellness.