Be caution on your next pet store trip!
Posted on November the 7th, 2018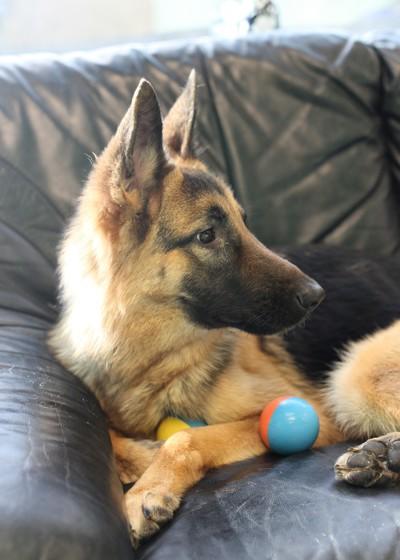 When we go out shopping for our furry family members we may have the expectation that nothing dangerous for them would be put on the shelves for us to even browse. Unfortunately, that's not the case and we have to be smart shoppers who think critically about any potential risks of a given product for our pet. Here is a small list we've compiled of six pet products to avoid. If you feel you must purchase something on this list, please be aware of any hazards associated with what you buy and take precautions to prevent injury or even death.
1. Vinyl Toys That Aren't Phthalate Free
You may find that vinyl toys stand the test of time with your furry friend, and that's fantastic. Just make sure you buy vinyl toys that are phthalate free. Why? Phthalates are chemicals that can disrupt your pet's endocrine system. Getting a toy that holds up to chewing behaviors won't be worth it if you end up with vet bills to treat hormonal imbalances. There are plenty of toys out there that are still tough but don't have phthalates. So, just look on the packaging for a "phthalate free" or "free of phthalates" label!
2. One-hole Balls
Whether or not you took physics you know how suction works: there's one opening to a given item and when covered a seal can form. Some pet parents have been horrified to find out that this occurred with rubber toy balls they bought their dogs, whose tongues formed the seal. When you buy toy balls for your dog please ensure there are either no holes or two plus!
3. Toys with Feathers
Most cats enjoy feathers, and pet parents with felines are happy to oblige. The issue is that feathers on toys are a choking hazard. Never leave your cat alone with a toy that has a feather on it and if you're not confident that you can keep the toy in a cat-safe spot it's better to purchase another toy instead.
4. Bones and Extra Parts
It's only natural to give a dog a bone, right? Wrong. Rawhide bones, pig ears, cow hooves and other such "natural" chews pose a dual hazard: choking and splintering. Should small pieces of the bone or rawhide break off from chewing and become lodged in your pet's throat they risk death. Apart from that hazard there's the dental issue. When dogs chew on bones and raw hides teeth may splinter or even break! Not only does this create immense discomfort for your pet, as you can imagine, you'll also have a hefty vet bill on your hands.
5. Retractable Leashes
Like most of the other items on this list retractable leashes are intended to be convenient. Who doesn't want a leash that's so simple to adjust? It turns out you might want one less than you think when you consider how quickly an avoidable skirmish could turn into a dangerous encounter for your pet or you. Cases of cuts, burns, aggression between dogs, and worse have been documented because these leashes, rather than traditional ones, were in use. This time choose a shorter lead!
6. Choke Collars
Finally, we come to choke collars. Some people purchase these hoping that they'll be an effective training tool but they simply are not—they're shortcuts around training and restrict your pet's breathing. We cannot overstate how dangerous that is. Just as your trachea is fragile, so is your pet's. Invest in training classes and even some citronella spray made for pets to correct inappropriate behavior!
We hope the list above has been informative for you. Should you ever wish to consult us on products that will best suit your pet's needs, whether related to play, chewing, or training, please schedule an appointment by calling (703) 378-9791.